November 1, 2021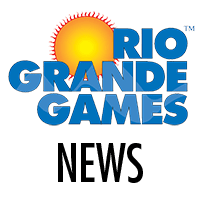 Restock Update – During the month of November, we expect restocks of Yinsh, Tzaar, Concordia, Tichu, Praga, Underwater Cities New Discoveries, Dominion Intrigue 2nd Edition, Dominion Big Box, Dominion Empires, Dominion 2nd Ed, Dominion Adventures, Dominion Nocturne, and several Power Grid expansions to reach our warehouse and start shipping to distributors.
The Beyond the Sun reprint is also expected this month. We have scheduled another reprint and hope to get more before the 

end of the year

 to help meet the demand.
Dominion 2nd Update Packs have already arrived and are available.  The new games: Faiyum and Art Decko are also expected this month. The productions of Pictures Orange (a new expansion for Pictures), Concordia Solitaria (a new expansion for Concordia), and Watch (a new game from our partners, PD-Verlag) are scheduled for this quarter and are not likely to arrive before the end of the year.