May 18, 2022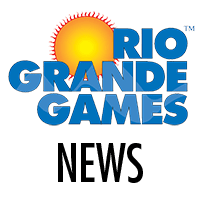 The May 2022 Rio Grande Games Newsletter is now available.  We announced the release of three new games, including Dominion Seaside 2nd Edition, Dominion Prosperity 2nd Edition, and Race for the Galaxy – Expansion and Brinkmanship – The Combined 1st Arc Expansion.  Plus, take a look at our upcoming production schedule and get an update on other new games.
To see it, follow this link: May 2022 Newsletter
While you are there, please take a moment to subscribe, so you don't miss the next one!